Hairdo understands that the difference between boring hair and fabulous hair is only a few hairpieces apart! That is why celebrity stylist, Ken Paves, teamed up with Hairuwear to create Hairdo — a brand originally inspired by Jessica Simpson to create salon — quality clip-in hair extensions and hairpieces. And now the brand is moving into a new exciting phase!
Like fashion, hair evolves season after season, and Hairdo is nothing if not fashionable! Keeping up with the times, Hairdo has a new image — just in time to incorporate the phenomenal
Tru2Life
synthetic fiber* into all its products. Yes, that means all of your favorite pieces are now more styleable than ever!
While
Jessica Simpson
has now stepped away from her involvement with Hairdo, Ken Paves remains dedicated to giving women truly fabulous and easy celebrity-inspired hair. Stay on the lookout because Hairdo always has new looks and styles coming your way!
Shop:
All Hairdo
|
E! Live from the Red Carpet by Hairdo>
Learn More: Get Red Carpet Hair
What's so great about Tru2Life?
True2Life is heat-friendly synthetic fiber that feels very much like real, natural hair and can be styled using hot tools. This allows the fiber to be treated like human hair, but it is also able to retain the style in the way non heat-friendly synthetic fiber does (even after you wash it). This means you get the best of both worlds with this innovative fiber technology!

*colors may appear slightly warmer in Tru2Life fiber
In the News
HairDo by Ken Paves on QVC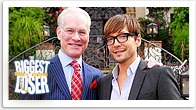 Ken Paves teamed up with Tim Gunn on
NBC's The Biggest Loser
.
Watch Ken Paves
See Ken Paves work his makeover magic with Hairdo on The Today Show.
Take a behind the scenes look at the new Hairdo collection styled by Ken Paves for E! Live from the Red Carpet.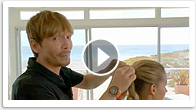 Watch Hairdo's commercial featuring the 23" Wrap Around Pony.
About hairdo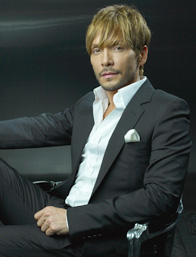 Hairdo by Ken Paves for Hairuwear continues to set the standard for alternative hair fashion with red carpet, ready-to-wear pieces. Simple, quick and virtually undetectable these clip-in hair extensions and hair pieces are the perfect go-to item for the celebrity and housewife alike! Hollywood's hottest hairdresser, Hairdo stylist Ken Paves, is a master at his craft.
"As a celebrity stylist, making women look and feel fabulous is my job, my clients love this look - incredibly sexy hair that's a snap to wear," says Paves. Throughout his entire career Ken has always tried to keep his focus on making women feel unique and beautiful.
With collections such as the E! Live From the Red Carpet Hairdo Extension Collection, Hairdo helps women around the world achieve flawless hair that is effortless and affordable. Every woman can now enjoy star-quality hair!
Shop All HairDo Extensions ▶